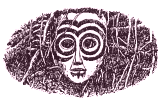 Want to help us out?
We get many visitors here at Mythago, over 10,000 in an average week. Many of you write notes of appreciation, some people buy prints. It a great feeling to be so well received in a world community. We'd like to say thanks!
With so many viewing our gallery we generate a high bandwidth on the Internet, which runs a high cost on our server.
We are looking for ways to further fund Mythago. Our current plans include expanding our print sales, offering postcards and posters, and the creation of a Mythago coffee-table style book. We are also actively seeking sponsorship.
In the immediate future, we thought you could help! There is four things you can do:
Corporate sponsorship for the Mythago coffee-table style book. If you company would like to sponsor a book collection of Mythago artwork, please email us at mythagobook@lavondyss.com.
Voluntary contributions. We have a form you can print out and mail with a monetary donation. We suggest something small, even $1! Your gift will help Mythago to offer the fine art is has for the last few years, free of charge to view via the internet.
Sponsorship recommendations. If you know of a company or organization that might want to place a sponsorship banner at Mythago, please email us at info@lavondyss.com with their contact information and/or ask them to get in touch with us.
---
With your help, Mythago will continue to be a breath of innocence and wonder on the web. We'd like to offer our many thanks in advance.
Life is beautiful,
Jody Schiesser & Chris Erickson
Mythago Designers
118 Blueleaf Court
Savannah, GA 31410 USA
(912)897-6439