Home

Gallery

Store

About

News

Blog

Contact

Links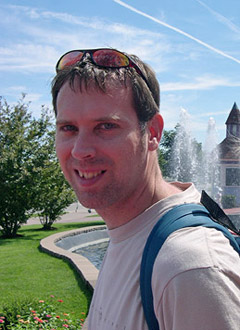 The Essence of Silverbeauty
"The body seems to feel beauty when exposed to it as it feels the campfire or sunshine, entering not by the eyes alone, but equally through all one's flesh and soul." — John Muir
The nude evokes a strong and varied response. It is tied to our understanding of human beauty and the human body. Nudity can make one feel vulnerable, feel shame, desire, confusion, or power. The nude form also offers a sense of freedom, a connection with our natural selves and beauty. It can help us remember who we are.
Many of my latest photographs were created in the abandoned upper floors of Moon River, home to colored layers of crumbling architecture and walls and doorways over two feet thick. The architecture that enfolds my nudes tells its own story of beauty spread across time and space. In a still moment, the model dances with mythic archetypes, silvery mythagos, and glimpses of the feminine divine, honoring human dignity and allowing the beautiful to manifest.
It is through my explorations that I better understand the white goddess energy of the universe, catching a glimpse through the illumination of light a truth that is sensual, spiritual, and body-positive. I aim to cultivate a deeper seeing, a clear openness that allows curiosity to be pure and beauty to shine through in a way that can be shared with my camera and other tools.
Occasionally people who encounter my photography feel that the nude distracts, is inappropriate, and in some way exposes a part of themselves. This astonishes me. Why does human beauty make them uncomfortable? There are thousands of appalling images around that degrade the human condition, while these are photographs that celebrate it.
When I see the light fall across the female form, I want others to apprehend that the beauty is in the shape, the play of light, and the way the model expresses herself. My perception becomes a form of play, a way to communicate the pleasure of seeing, the experience of all the senses, in the hope that the viewer will look beneath the surface to witness the inner mystery. Where are the boundaries of the body? Is beauty fragile, or is it imbued with limitless strength?
I live in Savannah, Georgia, with my wife Sarah and my sons Finn and Talon. In addition to photography I make films such as the award-winning short THE STREET CLEANER with my friends at Perpombellar Productions, and I write poetry and stories, with my first novel black love struggling its way to publication. I'm also a web developer and visual landscape architect. And most importantly for my children, I am a stay-at-home Dad.

~ My photography would not exist without the models I've collaborated with. Jamie, Sarah, Tom, Chris, Jen, Michelle, Karry, and Morgan, I thank you. Our trust has allowed my images to transcend the ordinary.
~ If you would like to discuss a project, model for me, or just share your comments, you can do so by emailing mythago@lavondyss.com or through the info on my contact page.
---
Home

Gallery

Store

About

News

Contact

Links

Website Developed by Jody Schiesser


This site is licensed under a Creative Commons
Attribution-Noncommercial-Share Alike 3.0 License.