---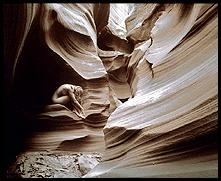 Northern Arizona
Northern Arizona possess some of the most diverse and amazing landscapes which nature has to offer. Captured within these landscapes are areas which display the beautiful effects of water, wind and time. On this tour we will trek into little known areas where we will find settings which are wondrous; almost mystical. By combing these landscapes with the human figure the photographer will find him/herself creating magic.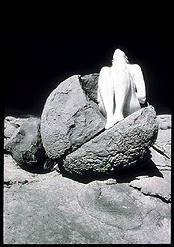 We will be taking advantage of the many slot canyons in this area as well as Paria Canyon where ancient winds have carved out a finely stratified rolling landscape which will inspire the imagination and Lake Powell where we will travel from one alluring location to another combining the effects of light, shadow, water and rock in order to create spectacular photographs.
This tour will be, geographically interesting and photographically astounding; an experience not to be missed.
---
© Copyright 1995-96, Bodyscapes
Designed by Lavondyss Productions